The Sudbury Historical Society is dedicated to bringing the rich history of the Sudbury Plantation into the lives and activities of the people of Sudbury. We collect, preserve and and communicate the history of Sudbury, Massachusetts.
Founded in 1956, and incorporating the earlier Goodman Society, the Society maintains its offices and collections on the second floor of Sudbury Town Hall. A non-profit organization, the society depends on donations of time, money and artifacts from its members and the citizens of Sudbury.
The Society has for sale a full range of books on the history of Sudbury, reproductions of Sudbury related artwork, and a variety of children's items. See our store for details.
Many questions about Sudbury's history can be answered by our curator and members. Whether you have questions about your neighborhood, curiosity about something you see in town, are interested in the genealogy of Sudbury families or you are pursuing academic research, please feel free to contact the Society.
Home and Hearth Tour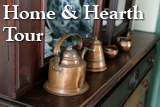 The Sudbury Historical Society will hold its first historic house tour on Saturday, May 16, 2015 from 10:00 a.m. to 3:00 p.m. The house tour will feature homes on Lower Concord Road from Town Center to Mill Village including six private homes, the Hosmer House, and the History Room at the Goodnow Library. Come visit some of the historic homes and gardens here in town and learn about the history of the street.
There's more than just hearths and homes! The SHS and GetLocalMA.com have organized a fabulous day with lots more to enjoy! There's special dining and shopping in Mill Village and booths and exhibitors selling antiques and crafts.
See here for more information and to register for your tickets.
See our calendar for information about all our programs for the year.
Do you "Heart" Sudbury History?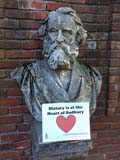 The Sudbury Historical Society has started a new photo campaign as a reminder that "History is at the Heart of Sudbury." Show you care about Sudbury's history by sending us a photo!
The SHS is asking you, our townspeople, to think about how you see that "History is at the Heart of Sudbury" by taking a photograph of yourself, your family, or a group to which you belong somewhere in Sudbury along with a copy of our special heart sign. Places you might consider for backdrops are in front of our historic properties, on our conservation trails, at Town buildings, at school, at club meetings, at a favorite store or restaurant - anywhere!
For details on how to submit your photograph, go to I Heart Sudbury.
Your friends and neighbors are submitting their photographs. See our growing collection of hearts at Flickr.
Photo Contest Sponsored by the Sudbury Historical Society
Over 160 photographs were submitted to our Photo Contest celebrating Sudbury's 375th birthday. All the photographs are outstanding and truly capture our town. Four were selected as the best: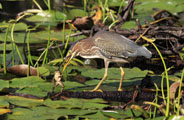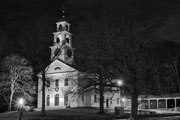 For more information see Photo Contest. To see all the photographs, visit our Flickr Account.
Tour the Town's History
Take a tour of 35 historic sites in Sudbury without leaving your comfy chair. Or, hop in the car and stretch your legs with the three hour long driving and walking version of the tour. See our Historic Sudbury Tour
Latest SHS Publication

Images of America: Sudbury. The Sudbury Historical Society has selected some of the best images from its extensive photographic archives to remember the past days and character of Sudbury. See Sudbury's history between 1850 and 1950 in these never before published pictures of the town's people, places, sacred spaces, agriculture, recreation, military and celebrations. Details about the book.
Our Winter Newsletter

Our latest newsletter is out. The contents include the our search for an Executive Director for the Society, an update on our photo contest, descriptions of some of our new acquisitions, a preview of upcoming events, a description of Sudbury's expansion in the fifties and sixties, and more. You can read it here if you aren't on our mailing list or misplaced your copy.
Read our Newsletter