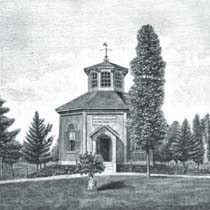 The Goodnow Library, c1888

Etching by J. S. Conant, from Alfred S. Hudson, History of Sudbury, 1889
Research
Our Collections
Harry Rice Native American Collection
George Moore Civil War Collection
Hattie J. Goodnow Photographs Collection
Doing Research at SHS
Links and Resources
George Moore Civil War Collection
War was no stranger to the town of Sudbury, Massachusetts. A small farming community at the outbreak of the Civil War Sudbury stood ready to support the cause of the Union. With a population of 1,860, at the height of the war 1 out of every 10 citizens of Sudbury were in the Union army.
Uriah and Mary Moore, a local farmer and his wife, parents of ten children, sent four sons off to fight for the Union. George Frederick Moore was twenty years old when he joined the Thirty-fifth Massachusetts Regiment in 1862, along with brother, Albert. Their brother, John, had enlisted in the Thirteenth Massachusetts Regiment and had been serving since 1861. In 1864, a fourth brother, Alfred, joined the Fifty-ninth Massachusetts Regiment.
Eighty-four letters spanning the years from August 1862 to the end of the War including correspondence to and from Pvt. George Moore and five family members form the core of our collection. George's four personal diaries from 1863 and 1864 are also included, as well as the 1867 diary of Sarah Jones, the girl he married. Photographs of the Moore family, Civil War generals mentioned in the diaries, and scenes of Sudbury during the mid 19th century are also included. Through research the family can be traced long after the war, revealing their travels and accomplishments.
The correspondence and diaries provide a detailed document of the War from both the battlefield and the homefront. They provide a vivid account of the realities of war and life in Sudbury during these years.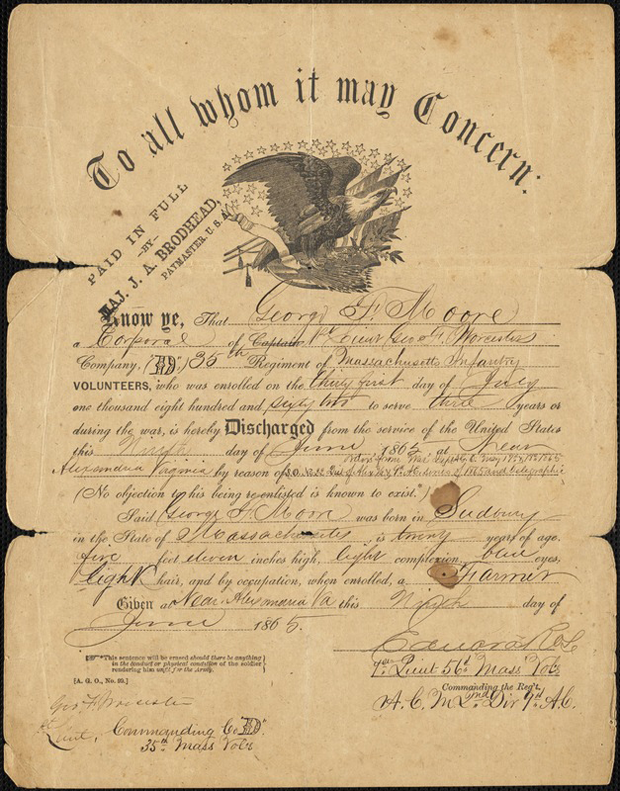 These letters highlight the campaigns of the Thirty-fifth Massachusetts through the war years. George Moore took part in battles from South Mountain and Antietam to Fredericksburg, Vicksburg, Campbell's Station, and the Siege of Knoxville. He participated in the Battles of the Wilderness, Cold Harbor, and the assault on Petersburg. The letters to and from George Moore and his loved ones provide an intimate glimpse of the trials, not only of the soldiers, but of the family who sent their boys off to war.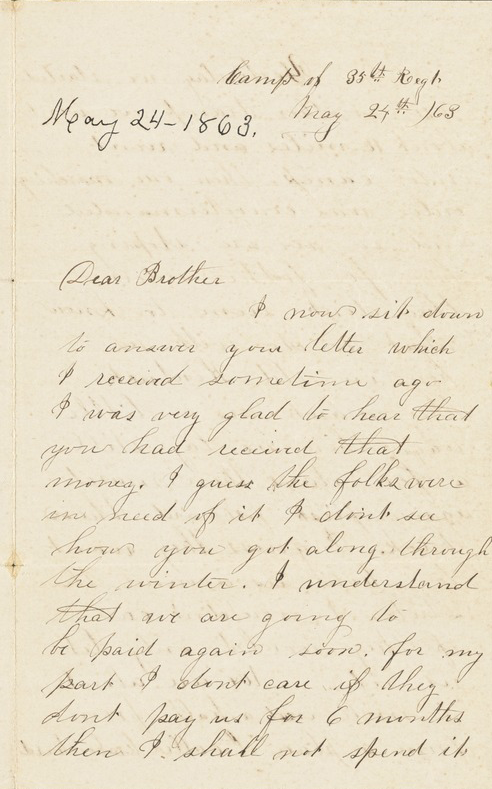 The letters and journals have been published by Mary Ellen Hoover, Elin Williams Neiterman and E. Dianne James For the Society (see our store). A selection of the collection has been digitized and can be found at The Digital Commonwealth.
The Society has also produced two videos on the collection:
Dramatic readings from the collection of letters. Hear George Moore, Francis Moore, Uriah Moore and Mary Moore in their own words. Not to be missed.
The Society purchased (by public subscription in 2000) the two way correspondence of Sudbury Civil War soldier George Moore and his family. The letters were transcribed by Mary Ellen Hoover and the late Virginia Maenpaa and more recently, George's diaries and a Moore family diary have also been transcribed. This combined material reads like a great movie script, so listen and go back in time.