The Sudbury Historical Society is dedicated to bringing the rich history of the Sudbury Plantation into the lives and activities of the people of Sudbury. We collect, preserve and and communicate the history of Sudbury, Massachusetts.
Founded in 1956, and incorporating the earlier Goodman Society, the Society maintains its offices and collections on the second floor of Sudbury Town Hall. A non-profit organization, the society depends on donations of time, money and artifacts from its members and the citizens of Sudbury.
The Society has for sale a full range of books on the history of Sudbury, reproductions of Sudbury related artwork, and a variety of children's items. See our store for details.
Many questions about Sudbury's history can be answered by our historian and members. Whether you have questions about your neighborhood, curiosity about something you see in town, are interested in the genealogy of Sudbury families or you are pursuing academic research, please feel free to contact us.
Next Events
February 7th, 2016 (Sunday) 2:00 PM
A Little Bit of Sweden, A History of Svensk Kaffestuga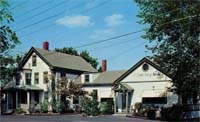 An illustrated talk by Elin Neiterman, with Lisa Forsberg, granddaughter of the restaurant's owners. Elin and Lisa will discuss the history of the restaurant that stood at 394 Boston Post Road. Special assorted Swedish refreshments will be served after the program. Come and share your recollections.
See our calendar for information about all our programs for the year.
SHS Gets Wrapped Up in History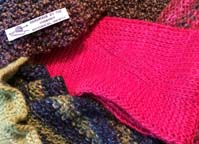 To raise its community profile the SHS unveiled a new project this fall called Project Scarf Wrap an innovative twist on traditional yarnbombing tactics used by community groups looking to garner attention for causes. Yarnbombing is a form of temporary graffiti, or kniffiti, that uses installations of colorful knit yarn art that can be found in unlikely places. The SHS, however, yarnbombed with a purpose by creating hand-knit scarfs that are useful items people might need and want to wear when they were found around town.
For more about our scarf wrap and agriculture in Sudbury go to Sudbury Scarf Wrap.
Photo Contest Sponsored by the Sudbury Historical Society
Over 160 photographs were submitted to our Photo Contest celebrating Sudbury's 375th birthday. All the photographs are outstanding and truly capture our town. Four were selected as the best: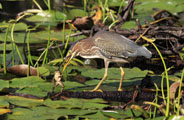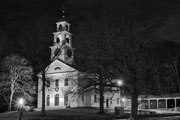 For more information see Photo Contest. To see all the photographs, visit our Flickr Account.
Tour the Town's History
Take a tour of 35 historic sites in Sudbury without leaving your comfy chair. Or, hop in the car and stretch your legs with the three hour long driving and walking version of the tour. See our Historic Sudbury Tour
Do you "Heart" Sudbury History?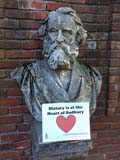 The Sudbury Historical Society has started a new photo campaign as a reminder that "History is at the Heart of Sudbury." Show you care about Sudbury's history by sending us a photo!
The SHS is asking you, our townspeople, to think about how you see that "History is at the Heart of Sudbury" by taking a photograph of yourself, your family, or a group to which you belong somewhere in Sudbury along with a copy of our special heart sign. Places you might consider for backdrops are in front of our historic properties, on our conservation trails, at Town buildings, at school, at club meetings, at a favorite store or restaurant - anywhere!
For details on how to submit your photograph, go to I Heart Sudbury.
Your friends and neighbors are submitting their photographs. See our growing collection of hearts at Flickr.
Latest SHS Publication

Home & Hearth Tour 2015: Lower Concord Road. The house tour features the history of the buildings in Town Center and eight houses along lower Concord Road. Read the Tour
Our Winter Newsletter

Our latest newsletter is out. The cover story describes the history of Town Center from 1650 to 1857. There are articles about the beginning of our new History Center, a short history of the Sudbury Police and their stations, the story of Harry C. Rice, news from our Scarf Wrap, updates on the collections and on members, info on researching town records, and more. You can read it here if you aren't on our mailing list or misplaced your copy. Read our Newsletter