The Sudbury Historical Society is dedicated to bringing the rich history of the Sudbury Plantation into the lives and activities of the people of Sudbury. We collect, preserve and and communicate the history of Sudbury, Massachusetts.
Founded in 1956, and incorporating the earlier Goodman Society, the Society maintains its offices and collections on the second floor of Sudbury Town Hall. A non-profit organization, the society depends on donations of time, money and artifacts from its members and the citizens of Sudbury.
The Society has for sale a full range of books on the history of Sudbury, reproductions of Sudbury related artwork, and a variety of children's items. See our store for details.
Many questions about Sudbury's history can be answered by our curator and members. Whether you have questions about your neighborhood, curiosity about something you see in town, are interested in the genealogy of Sudbury families or you are pursuing academic research, please feel free to contact the Society.
Next Events
October 5th, 2014 (Sunday) 2:00 PM
Sudbury Plantation Un-covered: Archaeological Evidence of the First Residents
Celebrate Archaeology Month with Tonya Largy, Wayland resident and archaeological consultant specializing in the analysis of plant and animal remains from archaeological sites.
October 18th, 2014 (Saturday) 2:00 PM
Tag Sale
Outside Sudbury Town Hall. Donations are welcome. Call 978-443-9023 or email ulyons@yahoo.com for more information and to donate.
October 24th, 2014 (Friday) 2:00 PM
Musicians of the Old Post Road Concert
"NOW and THEN"- a musical sound exploration of period and modern instruments, First Parish, Sudbury. Tickets sold at the door.
See our calendar for information about all our programs for the year.
Photo Contest Sponsored by the Sudbury Historical Society
Over 160 photographs were submitted to our Photo Contest celebrating Sudbury's 375th birthday. All the photographs are outstanding and truly capture our town. Four were selected as the best: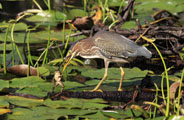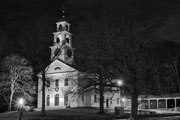 For more information see Photo Contest. To see all the photographs, visit our Flickr Account.
Tour the Town's History
Take a tour of 35 historic sites in Sudbury without leaving your comfy chair. Or, hop in the car and stretch your legs with the three hour long driving and walking version of the tour. See our Historic Sudbury Tour
Latest SHS Publication

Images of America: Sudbury. The Sudbury Historical Society has selected some of the best images from its extensive photographic archives to remember the past days and character of Sudbury. See Sudbury's history between 1850 and 1950 in these never before published pictures of the town's people, places, sacred spaces, agriculture, recreation, military and celebrations. Details about the book.
Our Fall Newsletter

Our latest newsletter has been sent out. The contents include the winners of our Photo Contest, a preview of upcoming events, an update on our Tours of Historic Sudbury Center, a decription of Ezekiel Rice's Revolutionary War gun and powder horn, and more. You can read it here if you aren't on our mailing list or misplaced your copy.
Read our Newsletter