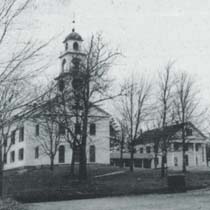 Sudbury Center, c1907

Real-photo postcard published by E. L. Fisher
About Us
Who We Are
Visiting Us
Contact Us
Our Community Partners
Our Community Partners
The Sudbury Historical Society is grateful to these local businesses who are our Community Partners. Our Community Partners greatly help the Society's mission to Keep Sudbury's History Alive!
If you'd like to become a Community Partner, please see our membership page.
Thanks to all of our Community Partners!
Israel Loring Benefactors
Atrium Innovations
Massachusetts Society of the Cincinnati
Boston Design Guide
Cavicchio Greenhouses Inc.
The Coulter/Weeks Charitable Foundation
Merrill Lynch, The Keeney Group
The Sudbury Foundation
Josiah Haynes Patrons
N.B. Taylor & Co.
Salem Five
John Goodnow Sponsors
A Blade of Grass
Benoit Mizner Simon & Co.
Berkshire Hathaway/Stephan Real Estate
Bertucci's Italian Restaurant
Camp Sewataro
Duck Soup
Fireside Real Estate
Hounds Barbershop and Co.
Law Office of Lisa Dropkin
Live Simply
Lotus Blossom Restaurant
Mango Tree Artisans
Reina Garcia, D.M.D., P.C.
Sudbury Cultural Council
Tails by the Wayside
Walker Development
John Nixon Champions
Anne Hincks, Keller Williams
Choate Studio
Interstate Gas & Oil Corp.
Kathleen Wyman, Coldwell Banker
The Keen Handyman
Marlborough Savings Bank
Precious Metals Sudbury
Rusty's Tree Service
T-Wisted Frozen Yogurt
Woven Art
Peter Noyes Supporters
AAA Limousine
Acupuncture Family Practice
J.P. Bartlett Co.
Brush and Easel Inc.
The Concord Review
Encore Construction
Frugal Flower Sudbury
Kirk Dental
Mia W. Fitzgerald, DMD
Orchard Hill Sudbury
Rachel Bodner, Coldwell Banker
Steven D. Cohen, D.M.D., P.C.
Stoner Insurance Agency
Sudbury Extended Day, Inc.
The Optical Place
Ti-SALES Inc.
Village Forward
Wayside Inn Corporation
Friends of the SHS
CJ's Gourmet Pizza and Grill
Sudbury Pizza Place
Sudbury Villagers
Trader Joe's