Broadside dated March 31, 1893 announcing entertainment at Town Hall

Sudbury Historical Society Collection
Events
Next Events
Event Calendar
Past Events
Events Calendar
The Society hosts a series of programs from fall through spring. Programs are free to Society members. A $5.00 donation from non-members would be appreciated.
Most programs are held on Sunday at 2:00 PM in Town Hall (Sudbury Center) unless otherwise indicated.
You can view many of our earlier programs on Sudbury TV — see our video library for a listing.
Next Events
Tuesdays July 6, 2021 - August 31, 2021 11:30
PM
Outside Story Time
Join us Tuesdays at 11:30am for children's story time and crafts outside! Check for the week's book on our Instagram and Facebook pages.
Bring a blanket to sit on. Snacks and drinks will be provided. If inclement weather is predicted, readings will be held inside.
This event is free to all!
May - July
Flags in Memorial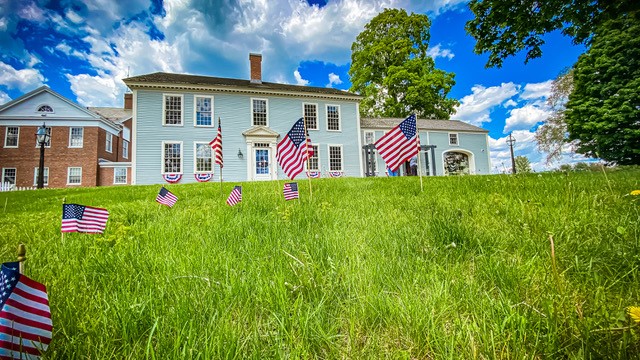 Buy a flag for $1 and place it on the front lawn in memory of a loved one for Memorial Day, Flag Day or July 4th. Please Leave a dollar in the donation box or pay online.
Or, if you would like to purchase a flag and have it placed on the lawn for you please email info@sudbury01776.org.
2021 Event Calendar
More Summer events are still being scheduled!